Description
Wansview wireless camera is ideal for monitor your baby, elder, pet, nanny and employees. With a 1080P high definition video, Instant living stream can be seen using your phone, tablet or computer from anywhere and anytime.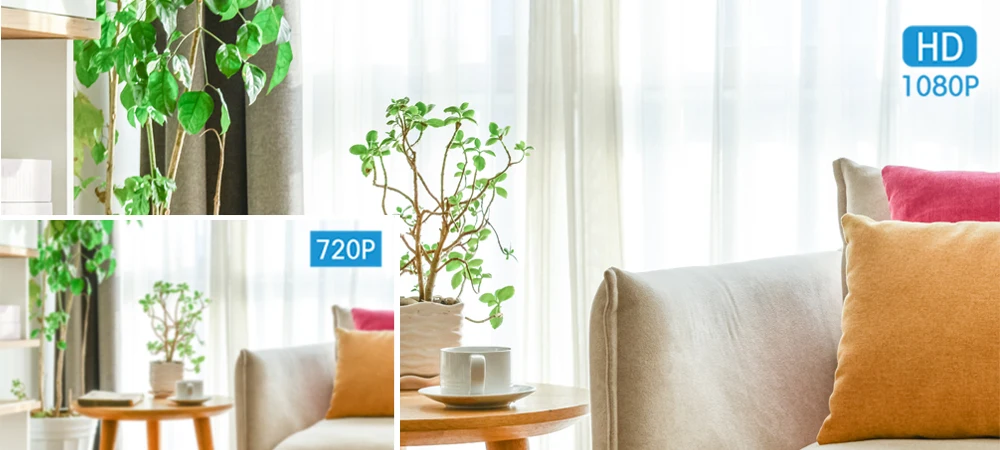 Communicate with your home
Built-in advanced microphone and speaker for clear two-way audio conversations. Once IR-leds turn on live stream can be seen even in the pitch dark. Not only can you see what's happening at home, but also send voice commands to your pet and talk with loved ones, even when you're away from home.
120°-Wider view angle
120-degree lens which covers more space with fewer cameras, so you'll be able to see a bigger view and keep an eye on your home at night. You may use it for baby, nanny, elder, pet, home monitor, you will never miss the moment of what you care. You may access to live streaming in minutes remotely or at home, the world is just in your hand.
Supports max 64GB micro SD card
Support SD/PC/FTP/NVR storage and micro SD memory card can up to 64GB capacity, you can follow the live streaming of what is happening in front of the camera, Observe your pet and garden or else anytime and anywhere.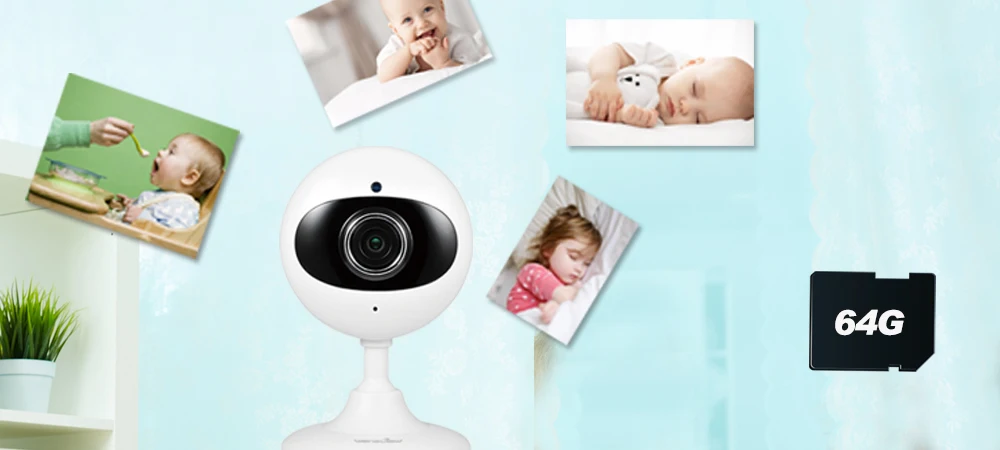 Excellent Day/Night Vision
With the excellent day vision, you can check what your baby or pet any time anywhere without any problem. Do you experience when you want to check whether your baby worry is kicking the blankets at night? With the wansview home camera, just open the wansview app, you can see clearly what is going on with your baby even in pitch dark.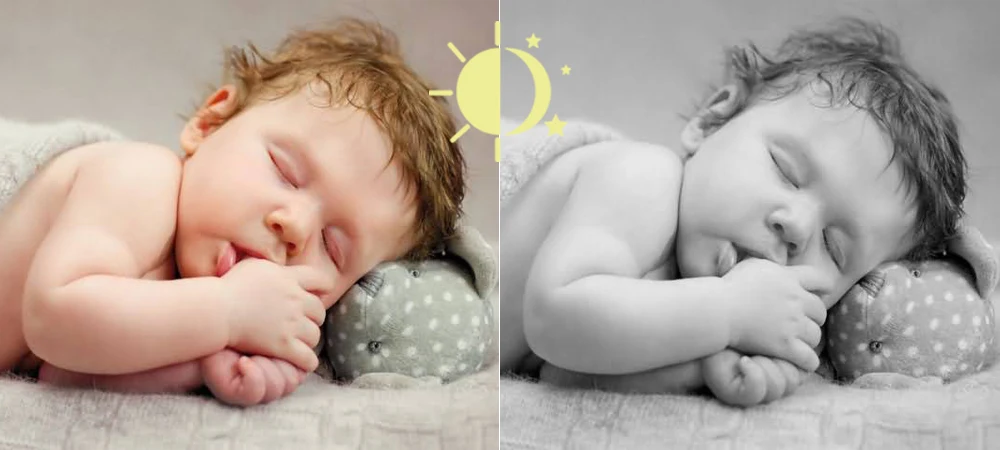 Mini Security Camera
Super slim, length:60mm wide:60mm.Camera comes with 9.8 feet power cable and it is a perfect and delicate Wi-Fi camera for monitor your baby, elder, pets, babysitter and employees with a 720p high definition video stream.
Remotely view the Camera from Multi-device
Support multi-device/account view and multi-camera added in wansview app. Remotely keep eyes on your baby, pets, elder, nanny. PC, phone, MacBook, tablet can be used for viewing, experiencing the all-in-one home security times at your finger.
Mobile APP supports multiple languages
Mobile App supports Russian, Spanish, French, German, Italian, besides English.you can be more convenient and easier to set the camera by yourself if you are not good at English.